Fall has arrived which means lots of great openings to get ready for! Here are some of the shows we checked out last week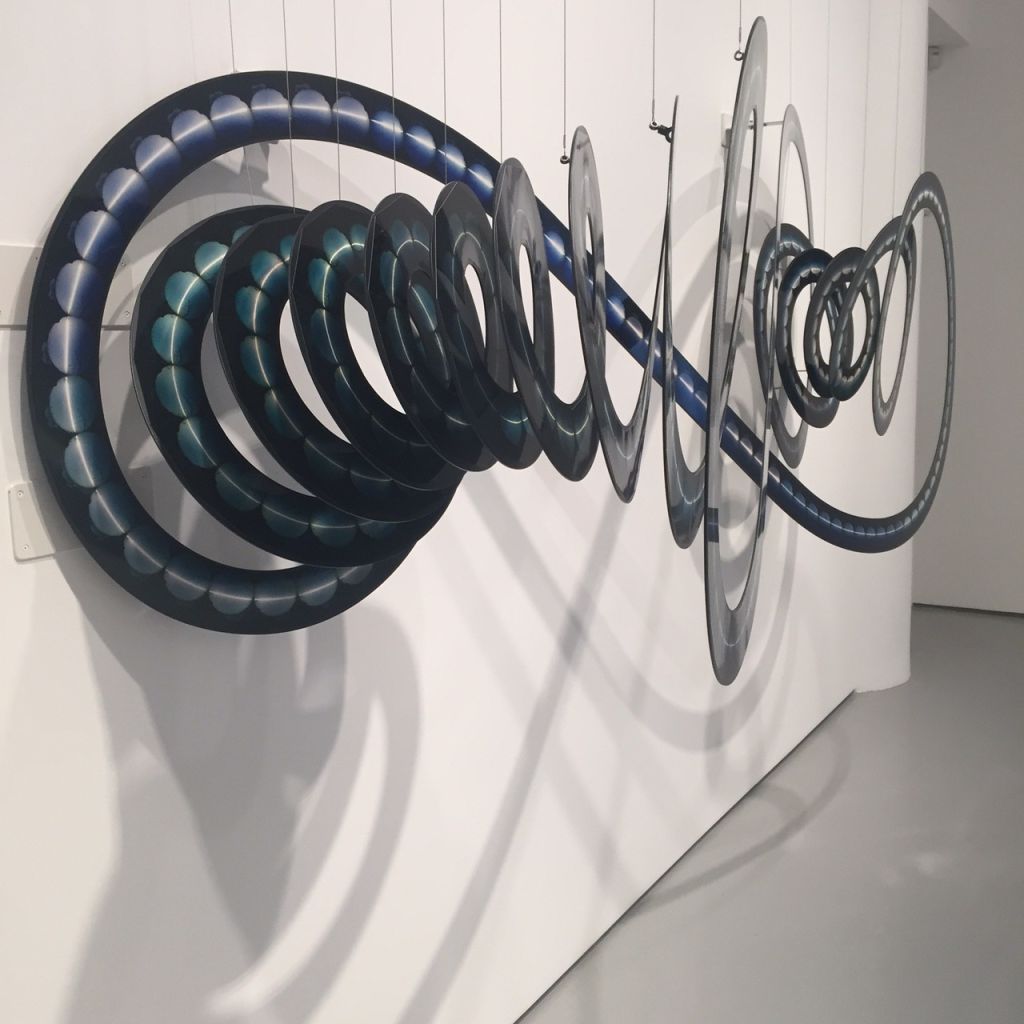 Fergus McCaffrey
Hitoshi Nomura  
Hitoshi Nomura expands his interplay between science and art through this exhibition in sound, photography, and sculpture. Through his sound and photography, he records the varying lengths of daylight as the seasons change, and broadens the viewer's understanding of time into sound bytes and extended exposure photo-emulsions. The sculpture addresses our understanding of air and Oxygen by liquefying the element using dry ice and forcing the viewer to acknowledge the viscosity of the medium.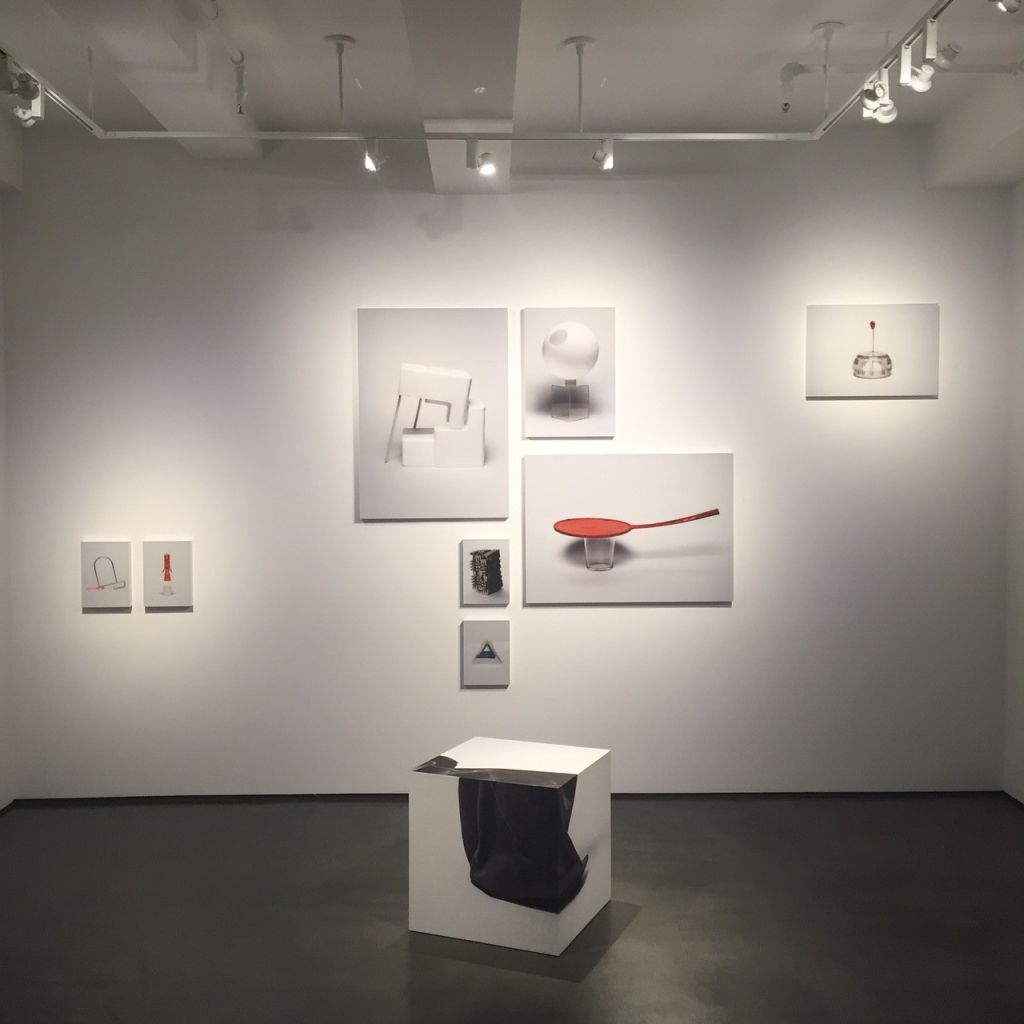 Benrubi Gallery
Encouble, Delphine Burtin 
In her first photographic exhibition in the United States, Swiss-French Delphine Burtin combines geometric photographs of the banal with an organic installation that elicits a feeling of balance between the pieces. Her understanding of composition is evident both within the controlled lighting and form of the photographs and in their relationship to one another as they are placed with extreme care amongst one another.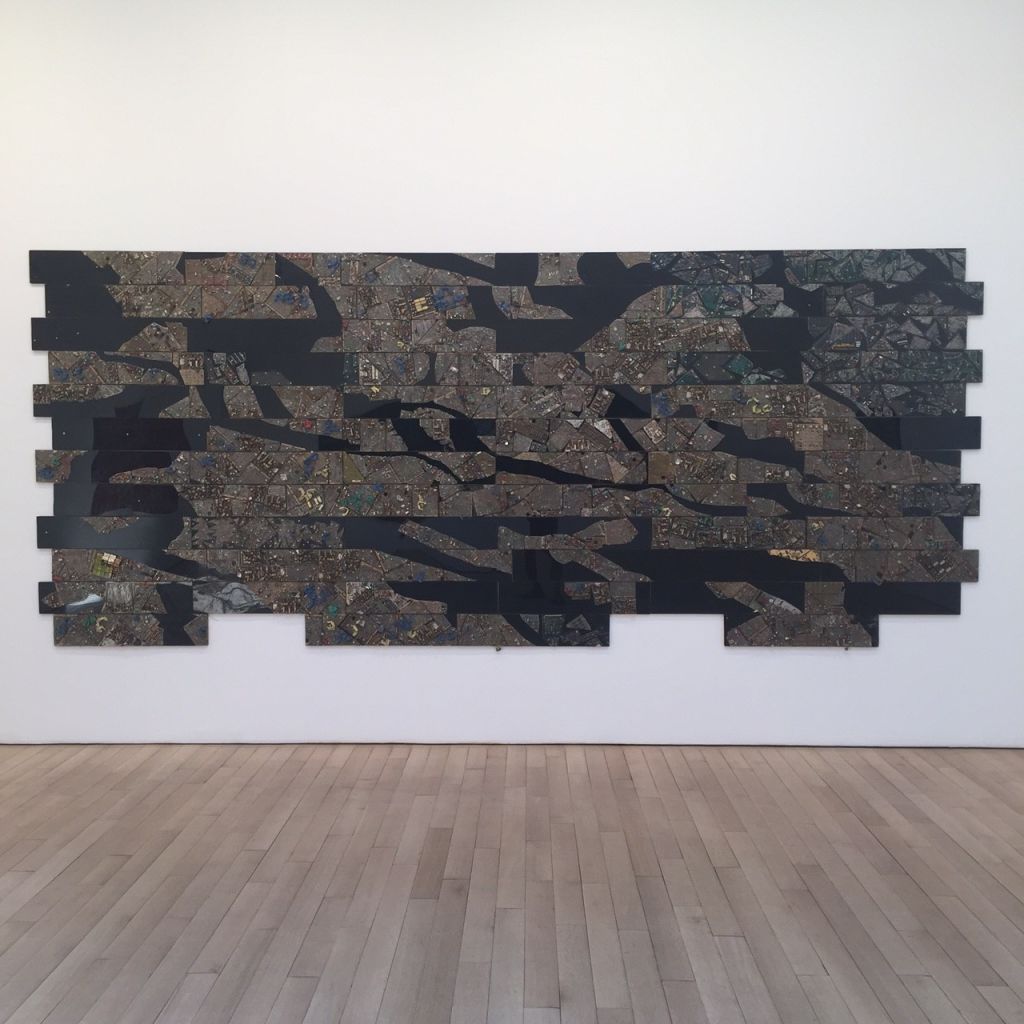 James Cohan
Elias Sime
Ethiopian artist Elias Sime's first New York exhibition utilizes electric wires, nails, thread, buttons, and other found media to create extensive collages that span the space of the walls and create a distinct tension between the organic shapes and the technological matter. His techniques within the collages are traditional Ethiopian braids, furthering the unity and dissonance between the motherboards of his work and the motherland of his Ethiopian culture.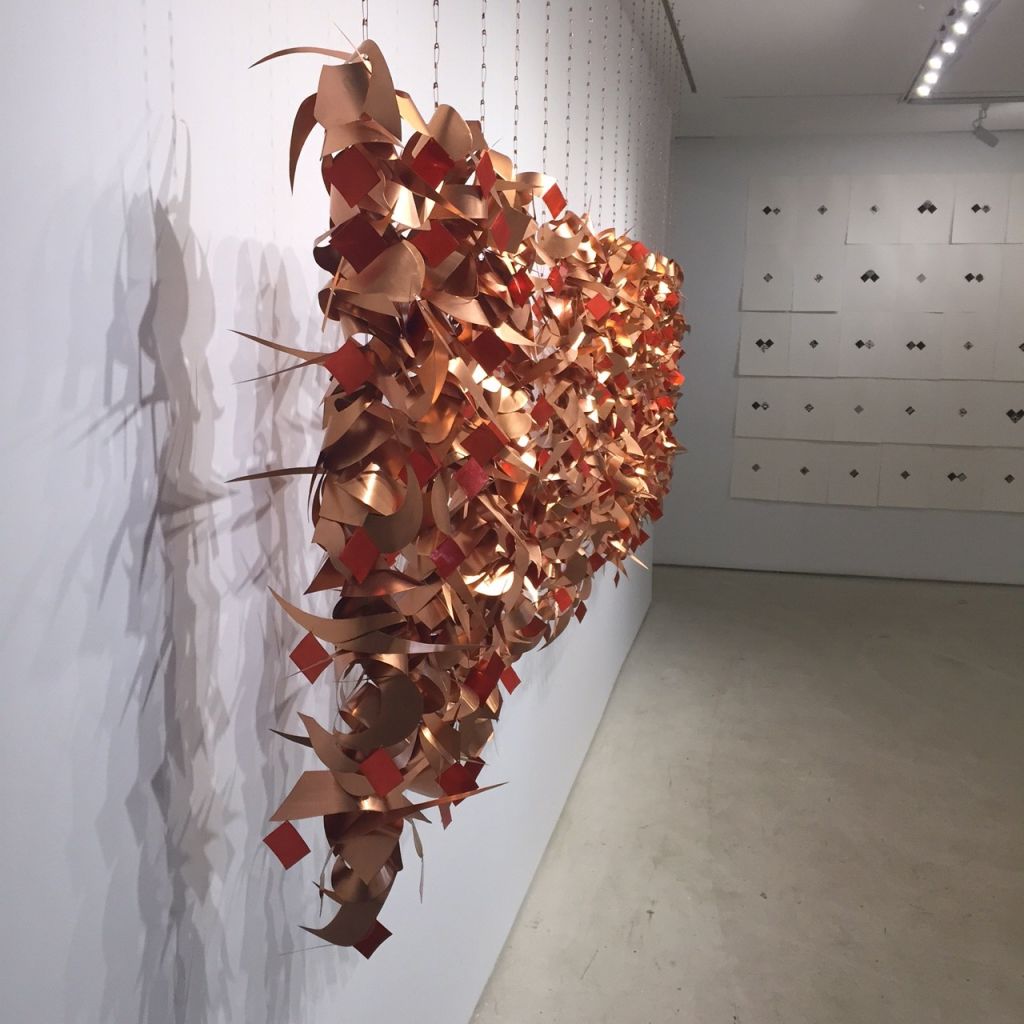 Leila Heller
Black and Blue, Pouran Jinchi
Puran Jinchi explores the intense and pervasive political and social violence in her home of Iran through her calligraphic paintings and sculpture in a traditional blue and bronze palette. Each canvas and sculpture utilizes bronze in needling, paper clips, and string, referencing a patchwork molding of the raw materials that not only brings about the wounded peoples of Iran and those affected but also the necessary future work on relationships in the Middle East and Worldwide.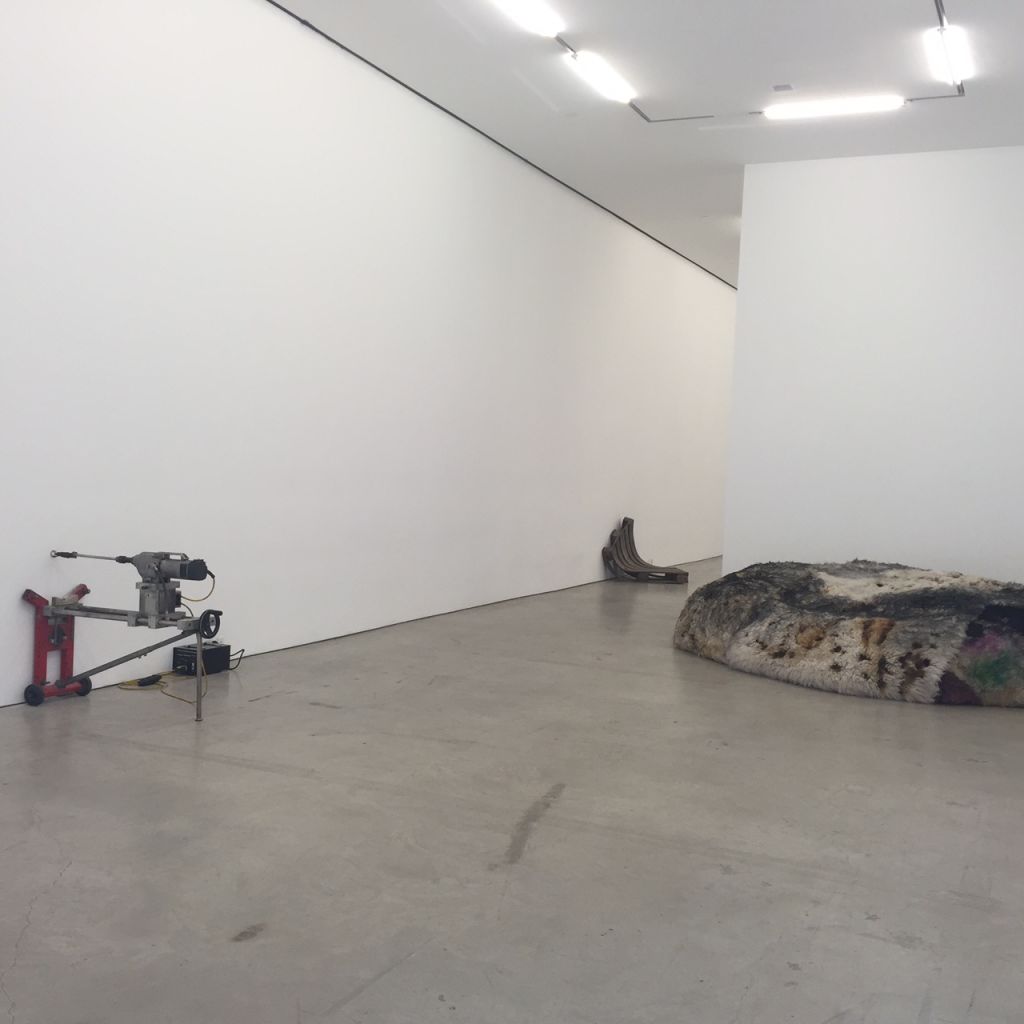 Marlborough Chelsea
WAR GAMES, Including works by Magdalena Abakanowicz, Anna Betbeze, Alexandra Bircken Alicja Kwade, Joanna Malinowska, Justin Matherly, Jo Nigoghossian, Christopher Rivera, and Michael Sailstorfer
In reference to Magdalena Abakonowicz War Games series in the 1980's, Marlborough Chelsea's show utilizes massive sculpture to draw relations between the refinement of war machines and the ragged, torn nature of the destruction they create. The raw monumentality of these pieces dwarf and alarm the viewer as one is surrounded by the distraught and yet drawn to the beauty of the wreckage.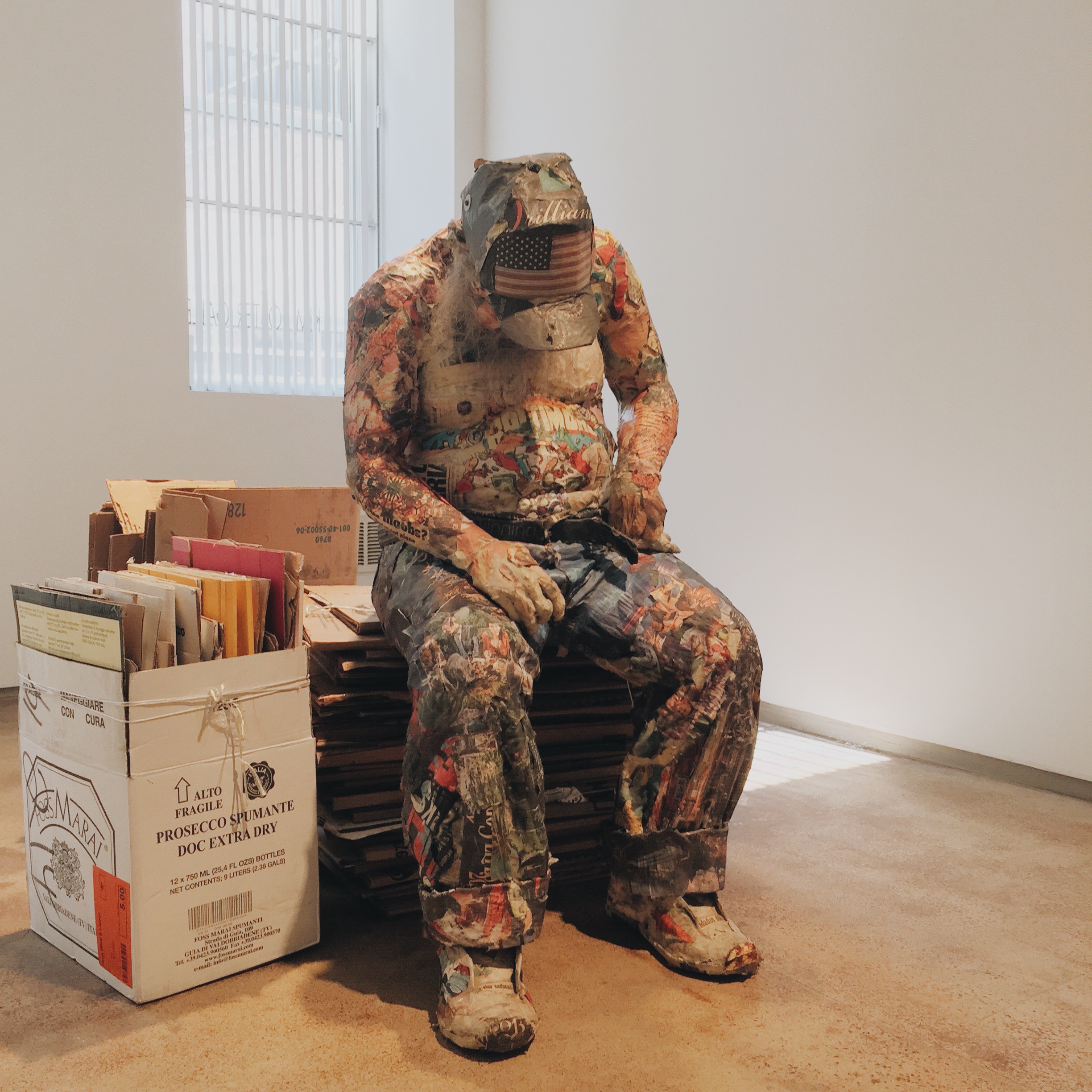 Kim Foster Gallery
Will Kurtz: "Pardon the Interruption, Please."
In Kurtz's colorful, cacophonous new show, a hyper-realistic sculptural scene recreates the busy New York streets. These works, on display in the artist's first solo exhibition, are comprised of newspaper, wood, wire, plaster gauze, tape, and glue. Kurtz manipulates his materials to imbue life and personality into his figures, each possessing discernible behaviors and stories.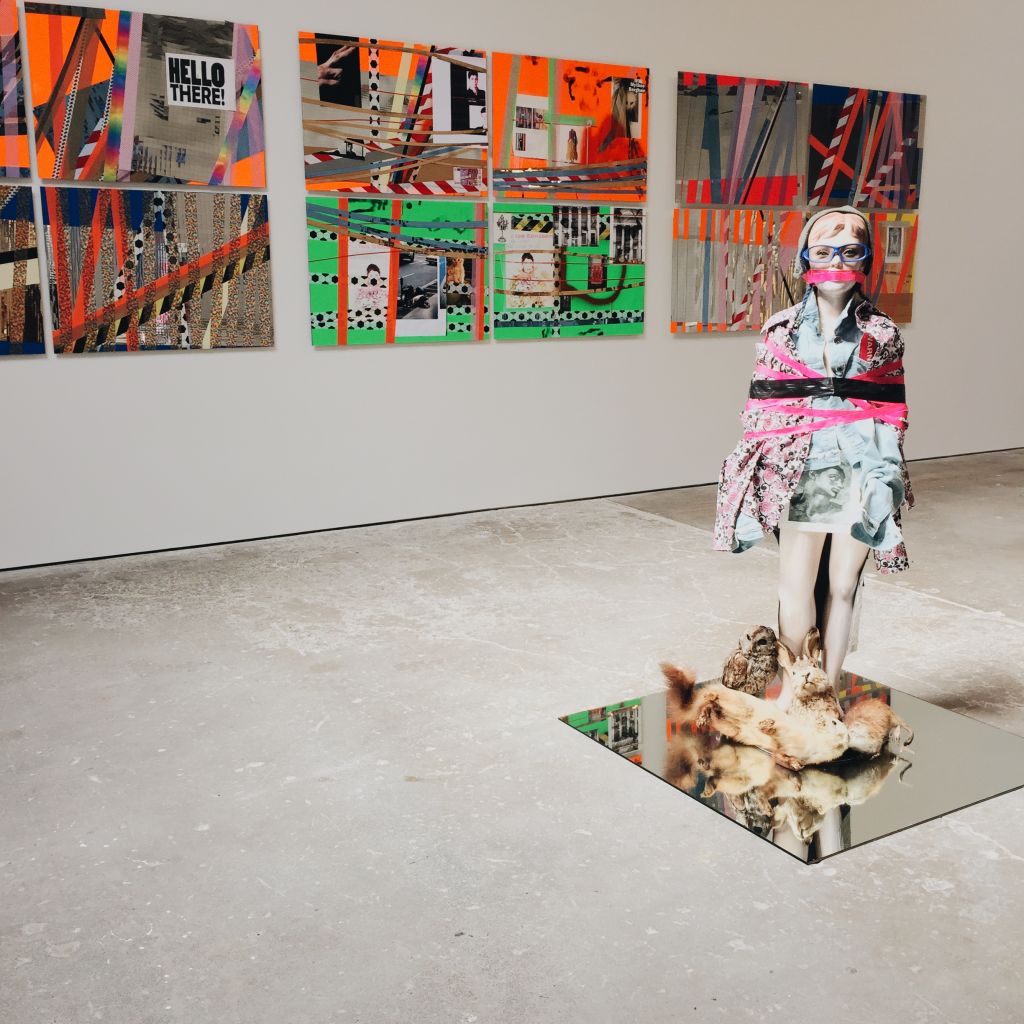 David Zwirner
Isa Genzken
German artist Isa Genzken's third solo show is visually arresting, replete with chaotic clusters of free standing floor sculptures. Her purpose is twofold: to understand everyday material culture and to engage with the architecture of the body. These two- and three-dimensional assemblages, including mannequins covered in elaborate outfits and surrounded by bizarre props, explore externalized and internalized social space.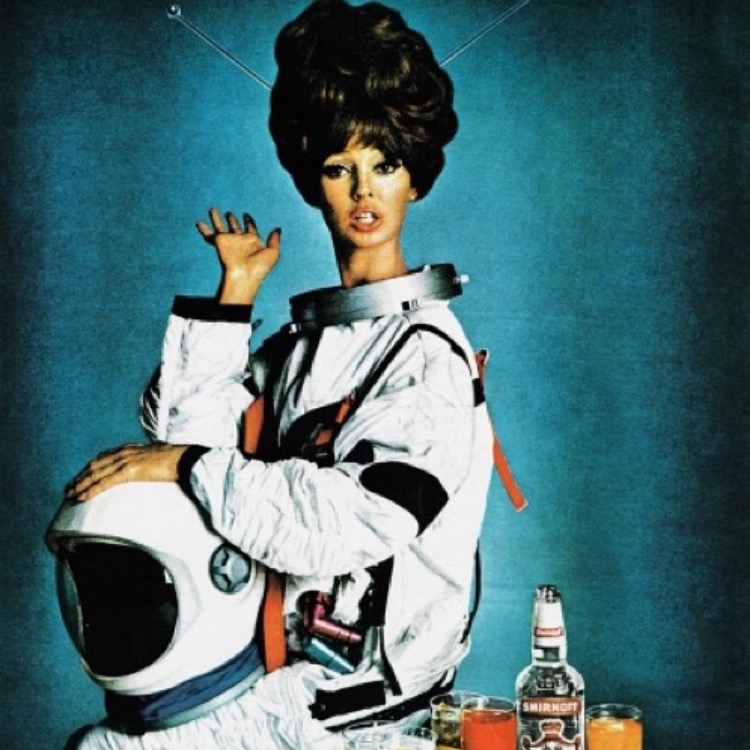 Hoerle-Guggenheim
Jan Larsen: Market Makers
Calling all Mad Men enthusiasts: Jan Larsen's new show draws inspiration from Madison Avenue's consumer culture in the late 1950's and early 1960's. His assembly of paintings, photographs, and bronzes allow viewers a peek at early American advertising. Equal parts nostalgic and informative, Larsen provides personal perspective on the intersection of art and commerce.