What a strange and wild ride it has been. Our 'In Orbit' Series has thus far covered ADAA, The Armory Show, Volta, SCOPE, Spring/Break, Independent, and Pulse. To put the bow on top of a righteous week, we present to you the youngest of the fairs, Art on Paper.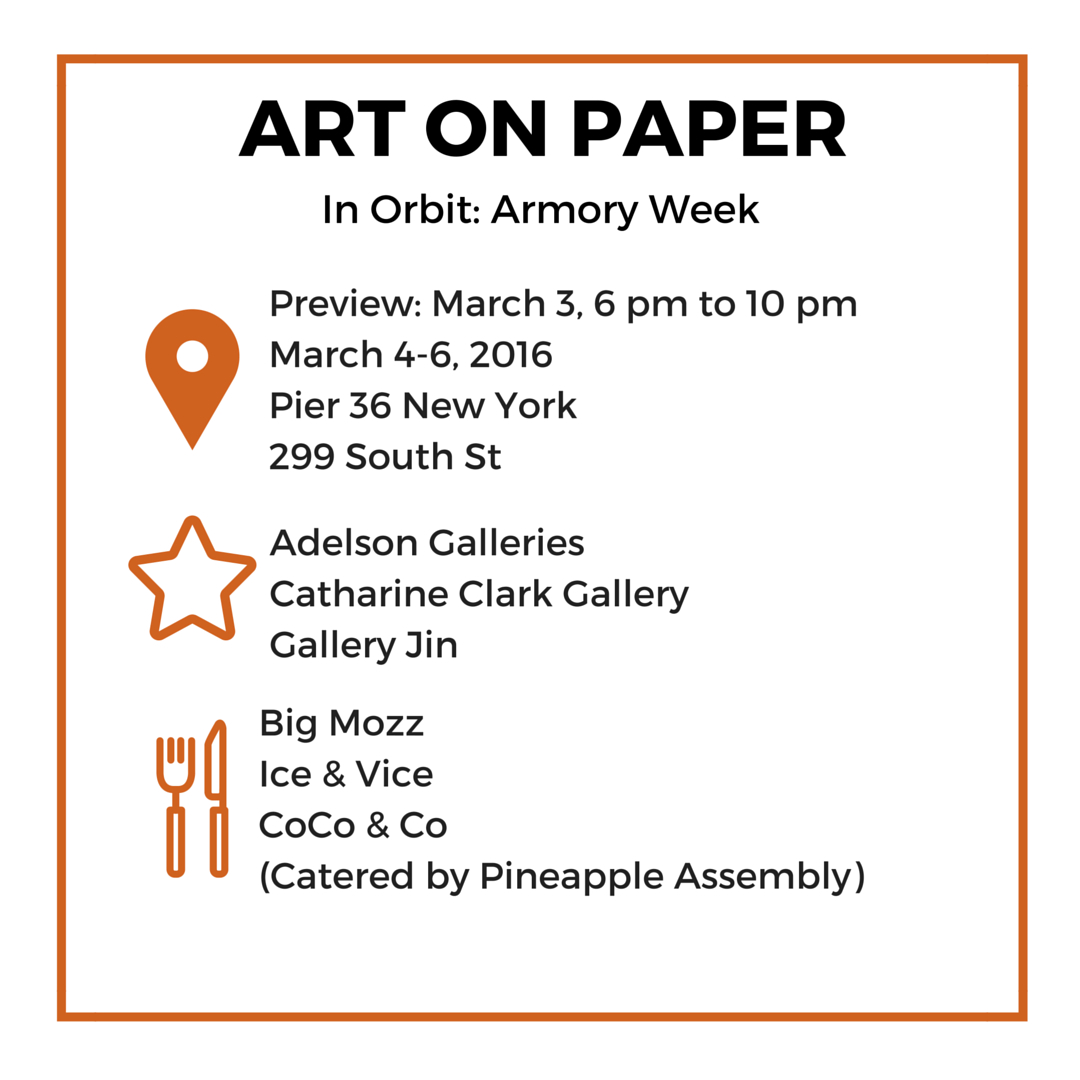 Art On Paper at Pier 36
March 4—6, 2016
Pier 36
299 South Street
New York City
Hours:
Friday–Saturday: 11am to 7pm
Sunday: 12pm to 6pm
Highlights
With a fantastic inaugural year in 2015, we are very happy to welcome Art on Paper back to Armory Week. Proving that there is a lot more to paper than what you might think, AoP amazed the crowds with completely diverse work ranging from sculpture and drawings, to photography, papercuts, and so much more. Some favorites of ours included work by Jaq Blecher (presented by JHB Gallery) and Robert Rauschenberg (from Nancy Hoffman Gallery). Needless to say we are waiting on bated breath to see what is in store for this year.
Some things we are looking forward to include: Naoki Onogawa's work at Gallery Jin, Federico Uribe's sculptures from Adelson Galleries, and a variety of work from different artists such as Ligorano/Reese at Catharine Clark.
Insider Tip:
Don't bring any matches or scissors to the fair, just in case. In all seriousness though, Art on Paper has partnered with Pineapple Assembly for their catering, and it looks like a dream come true. Big Mozz and Ice & Vice: hello, heaven. No need to venture outside for food here!