ArtBinder's Weekly Reads is back to update you on the latest and greatest in the #artworld. And what a better time than now, when Art Basel will have you hopping from fair booths to dinner parties to after parties in an endless (albeit exciting) cycle that will surely leave you little time to peruse the news. ArtBinder is here to do that for you– so continue reading and get clued in on what people have been talking about in the #artworld (and for your indispensable supply of small talk topics for Basel week).
Speaking of getting a clue, take a few tips from superstar dealer Dominique Lévy as she reveals how she prepares for a monumental fair like Art Basel.
If this article is any indication, her booth already sounds like a can't-miss at Basel.
Wright fans rejoice. MoMA is honoring the anniversary of the legendary architect's birth with a major retrospective. 150 never looked so good.
Don't worry, you still have a year to brush up on architecture lingo.

If you can spare the time and energy, definitely stop by Paris on your way to or from Basel.
Olafur Eliasson's temporary exhibit at the Palace of Versailles, complete with waterfalls and glacial rock, brings back discussions of climate change to the Paris art scene.
If you're one of the 40,000 people on Creative Time's waitlist to see Duke Riley's Fly By Night, you might be in luck.
The organization announced the performance will be extended.
Banksy gave an elementary school in Bristol the ultimate spruce up as a gesture of gratitude.
Stay tuned to see who will end up carving out this chunk of wall for some extra ???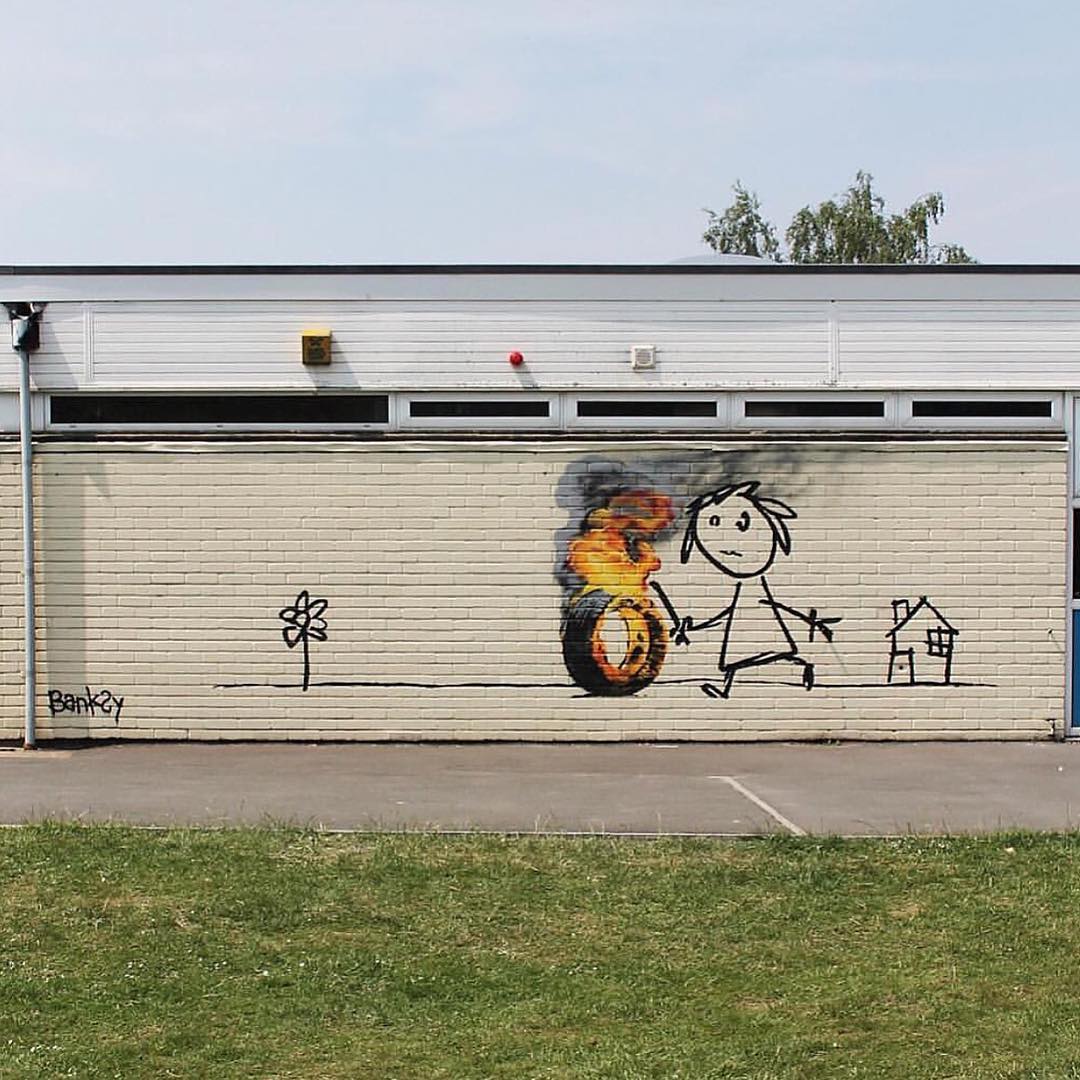 Header image: Olafur Eliasson, Deep mirror (yellow), 2016, Installation view, Palace of Versailles, 2016, Photo: Anders Sune Berg, Courtesy of the artist; neugerriemschneider, Berlin; Tanya Bonakdar Gallery, New York, © 2016 Olafur Eliasson